AUGUST MEETING ANNOUNCED – AUGUST 19!
The Friends August meeting will be held on Thursday, August 19, starting at 2:30 PM (NOTE NEW START TIME). The doors will open at 2:00 PM for sign-in and socializing.  At the July meeting members voted to start meetings 1/2 hour earlier at 2:30 PM.
Our guest speaker will be Professor DeAnna Beachley, from the College of Southern Nevada (CSN), Professor Beachley is a graduate of Youngstown State University (BA, MA) and Northern Arizona University (Ph.D). She is a professor of History and Women's Studies at CSN, and is a Scholar of the American women's suffrage movement, the American women's movement, and social history. Professor Beachley is currently working on a biography of the Nevada suffrage leader, Anne Henrietta Martin (pictured below). her topic for our session will be the women's suffrage movement, including Anne Martin's role, and the role of women of color in Nevada's movement.
"MONEY FOR MANNEQUINES" SUMMER CAMPAIGN
Our summer fund raising campaign, Money for Mannequins, was kicked off on July 6. Our goal is to raise $15,000 to purchase 6-10 archival mannequins for the museum, so that our historical clothing and textile artifacts can be safely displayed. After 2 weeks, we have just broken through the $3,000 level of donations. This is a great start! The campaign runs until August 31, but don't wait until the last day to submit your donation. Donate now!
Current donations are being led by Linda Miller, Carol Hunter, and Betty Miller. Thanks to these ladies for their generosity. Other donors are Jeff Alpert, Laurie Childers, Renee Diamond, Janice Sacremento, and Roz Hirschfield.
Donations can be sent by mail to the Friends at the Nevada State Museum address; dropped off at member's meeting; or donated online by going to
www.nsmlv.org/donate
.
JULY MEMBERS MEETING – 32 in attendance!
AT THE MEETING, MEMBERS VOTED TO START THE AUGUST FRIENDS MEMBERS MEETING AT 2:30 PM! NOTE: NEW STARTING TIME:  THE MEETING WILL NOW BE CALLED TO ORDER AT 2:30 pm (NOT 3:00 pm AS FOR PAST MEETINGS).   DOORS WILL OPEN AT 2:00 FOR A SOCIAL PERIOD.  
The Members approved this change at the July meeting to allow for more clean-up and socialization time at the end of the meeting, instead of rushing to vacate the Museum by 4:30 PM (required for closing).
The July Friends Members Meeting was held on Thursday, July 15 at the Museum, with 32 people in attendance.  Most of the attendees were in the Museum by 2:30 pm, allowing for some FUN socialization before the meeting started.   Key announcements from the meeting were:
 Starting on Monday, July 19, the Museum will now be open on Mondays. Full open days are Friday, Saturday, Sunday, and Monday.  The gift shop will be open all four days.
The "Name our Newcomers" winners were officially announced.
The Pinot's fundraiser generated $292.50.
Donations are needed from Friends of water, sodas, and raffle prizes for meetings.  Please drop off at the Museum for the Friends or bring to Members Meetings.
The Friends will be holding a Dino Day on either the first or second Saturday in November.  Volunteers are needed.  Please contact an officer if you are interested.  
Linda Miller discussed the Winnemucca fund raiser for the Nevada Daughters of Indian Wars.  Sales of the Winnemucca pins will be used to update the traveling trunks.  
The "Money for Mannequins" fundraiser kicked off July 6.  It will continue through August 31.  
Our gust speaker was one of our own members, Jeff Alpert.  Jeff is known to many of us as an active and contributing member of the Friends.  He is also an author, working on his third book. Jeff gave a great  presentation on the Overland Hotel , built on the corner of Main and Fremont Streets in the 1906-1910 era, and on the key people involved with the Hotel.  He also covered a lot of the early history of Las Vegas, leading us into the content of his new book, tentatively planned for the end of 2021, 
Thank you Jeff for a great presentation!
MUSEUM ANNOUNCERS NEW OPEN HOURS!
Starting on July 19th, the museum will now be open on Mondays!   Breaking the normal policy of "closed Mondays", the Museum will expand to being open four days a week:  Friday-Saturday-Sunday-Monday.  The decision was made to expand the hours to better serve the public, and to do so in coordination with the Springs Preserve, so that both organizations are open at the same time.  We're excited that there are more hours available to visit.  Tell your friends and neighbors that Mondays are now available for a museum visit!
JUNE MEMBERS MEETING AT THE MUSEUM A SUCCESS!
On Thursday, June 17, the Friends held our first live, in-person meeting at the Museum in 16 months!  The turnout was great – 46 people.  Everyone just seemed happy to be out of the house and meeting in-person again.  There was a jovial and excited buzz the entire afternoon.   THANK YOU TO EVERYONE FOR SHOWING UP AND MAKING IT A FUN DAY!  The key points of the meeting, after a spirited social period, were:
 Display of many of the items the Friends had purchased for the museum over the past 16 months – entry floor mats, 6 taxidermy specimens, 3 sample trunks, 3D printer, multiple research books, etc.
The minutes from May were approved
The Friends available cash on hand is $7,756.22
Cafe Zupas donation was $70.  Jeff Alpert matched this donation.  Thank you Jeff!
AmazonSmile donated $89.18.  If you buy from Amazon, use Amazon Smile and designate the Friends as your charity.
320 entries have been submitted to date for the Name the Newcomers contest.  The contest ends June 27.
The next painting fundraiser is at Pinot's Palette on June 27 from 1-3 pm.  it's great fun, and a super way to make a donation to the friends.
The summer fundraiser, "Money for Mannequins" will start on July 1.  Details to follow.
Joan Whitely was recognized for her activities in 2020 in single handedly keeping the Friends moving ahead after the pandemic hit.  Joan developed the Zoom process and focused all her efforts at keeping the Friends relevant in challenging times.  Thank you Joan!
The speaker for this month's Friends Member's Meeting was Jeanne Howerton, a local author and photographer, who  discussed her new book "Skidoo".      Jeanne is a fourth generation Nevadan, who grew up on the Blue Eagle Ranch, 250 miles north of Las Vegas.  An educator by profession, Jeanne is an accomplished photographer and local historian who has published 6 books on the history of Central Nye County.   Jeanne has lived in Las Vegas for 50 years and continues researching and writing down the history of Central Nevada.  She is currently researching for a new book on Delamar.
Jeanne's topic was "Finding Love before the age of online Dating", a story of romance between a Nevada miner,  Herman Reischke, and an Ohio schoolteacher, Alvena Kroegel.  Jeanne did a great job providing a back story for both of their lives, providing details on thier 2-yar romance, and describing the lives of a mining/shop keeping family in Central Nevada.  
The Friends greatly appreciate Jeanne spending some time with us and revealing fantastic tidbits about life in Nevada 100-120 years ago.  Thank you Jeanne!!
Fund Raiser at Pinot's Palette!
 Thank you to the 27 people who joined us on June 27 for the paint event at Pinot's Palette.  This was our best turnout by far since before the pandemic.   People are ready to get out and enjoy events in a safe controlled environment.  Those who attended enjoyed themselves and created a patriotic flag based painting to celebrate the holidays.  The Friends received a donation from Pinot's Palette for $296.50 for the event!  FANTASTIC!  More attendees helps!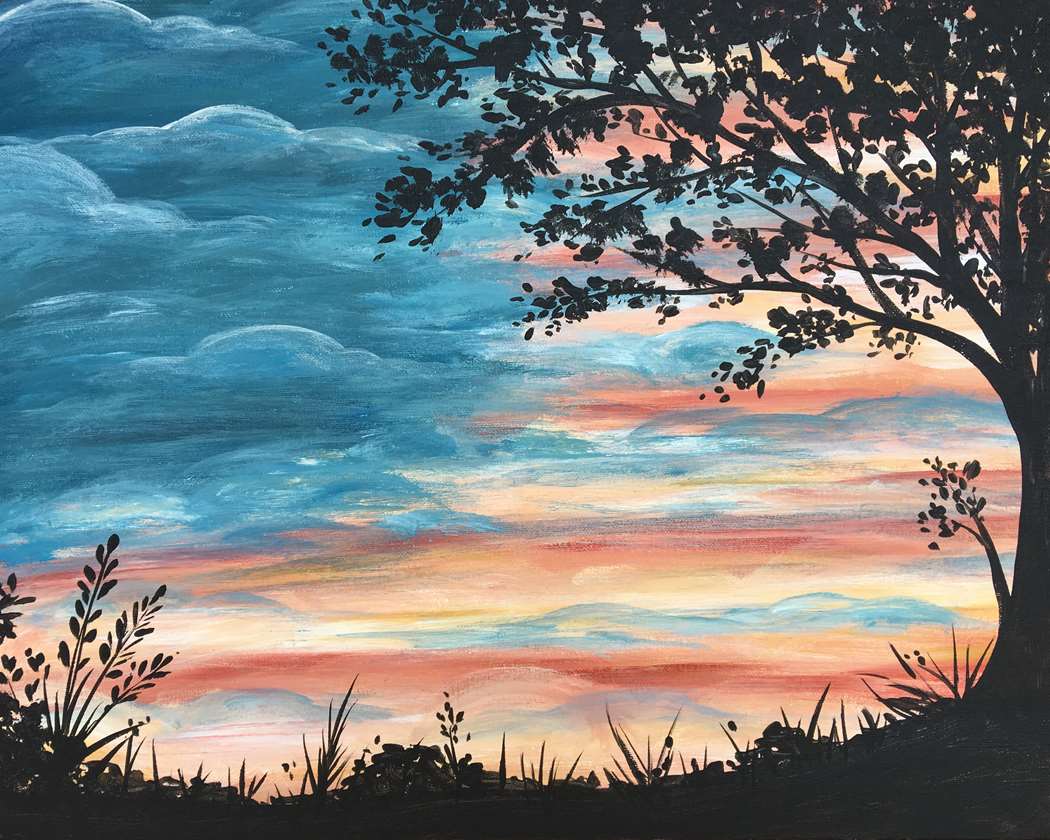 "NAME OUR NEWCOMERS" WINNERS ANNOUNCED!
The Friends have recently added six new animal taxidermy specimens to the Museum's portfolio: a black bear, porcupine, kit fox, ring tailed cat, badger, and otter. Over200 entrees provided names for all six animals.  Those entry names have been reduced to three finalists for each animal.  The final names are on ballots in the museum .  They are on a display table at the entrance to the galleries.   The voting for the final name for each animal was completed on June 27.  Over 520 people cast ballots for their favorite names.  
The winning names for the animals and their entrants are:
 Black bear – "

Boris

" by Ella Tripp
Fox: "Frankie" by Tara and Nick Tagliatela
Badger: "

Baxter

" by Dylan Miner
Porcupine: "

Prickles

" by Jenni Ruckle
Otter: "

Ozzy

" by Ada Smith
Ring tailed cat: "Ringo" by Jayna Huang, Jack Green, and Nick Bernstein
Congratulations to those listed above for their winning names,.  Each of the winners was awarded a family membership tot he museum and to the Friends.  Thank you to the many people who participated in our contest and made it such a success!  
MAY FRIENDS MEETING FEATURED CRAIG ROSEN FROM THE DESERT RESEARCH INSTITUTE!
The May Friends Members meeting was held on May 20 at 6 PM via Zoom.  Twenty members and guests were in attendance..  Our guest speaker was Craig Rosen from the Desert Research Institute (DRI). Craig is the Director of the Nevada STEM Networks, and the DRI office of Education Community Engagement. He was the previous Director for the Las Vegas Science and Technology Festival, bringing together 27,000 members to engage in science exploration.  DRI, and Craig specifically, know the Friends well having awarded us a grant in 2020 to develop STEM traveling trunks to be used by the CCSD schools.   They are a supporter and friend of the Friends.
DRI has three campuses in Nevada, employing over 300 scientists.  The name, Desert Research Institute, is a bit misleading since DRI does research all over the world in all types of environments.  Items currently being studied are the effects of climate change on the environment, plastics in the ocean and hw to eradicate, animal health, and health science in different areas of the world.  it was quite amazing to learn how far-reaching and influential this Nevada organization is in world affairs.  Craig's purpose in the STEM Networks program is to determine support required to develop a top notch STEM program in Nevada schools , and the support needed by teachers to achieve STEM goals, and then to implement programs and processes to meet those goals.     Craig also presented a very interesting discussion on STEM jobs in Nevada, the need and activities to improve STEM education in our State, and the role DRI is playing in this necessary project.  
Thank you to Craig for a very informative and interesting discussion!
News items from the Friends business meeting were:
  The museum is now open Fridays, and starting time is now 9 am.
Sarah Hulme will be in the UK on personal business for the next several months.
Stacy Irwin, education curator is looking for volunteers to help her with the summer children's programs.  If interested, call Stacy.
The Friends have $5,000 in our reserve account and $7,574 in our checking account.
The clothing drive netted $231.48.
The film review will be delayed until Sarah returns from the UK.  The Clark County Museum Guild did donate to save one film.  
Our next Pinot's Palette painting outing is on June 27 from 1-3 pm.  Register now!
The Name the newcomer contest for taxidermy animals will enter the final voting phase for the month of June.  Visit the museum and vote.
MAY 25 -CAFE ZUPAS DINE OUT RESULTS
Thank you to all those members who participated in our dine out fundraiser at Cafe Zupas on Tuesday night.   We appreciate your support and your attendance.  I certainly hope you enjoyed the meal.    My family certainly did as we got to introduce some granddaughters to healthy food.  
Cafe Zupas donation to the Friends from the fund raiser was $70.    Again, thanks to everyone for making that possible,  With Jeff Alpert's generous match, the Friends benefitted by receiving $140 for museum support.  Thank you Jeff for your great kindness.  
Claytee White speaks to Friends
On Thursday, March 18, the Friends members were treated to a discussion by Ms. Claytee White on the history of Black settlement and activities in Las Vegas from 1905 to 1971. Ms. White, the Director of the Oral History Research Center at UNLV, is a noted American Historian, used anecdotes and personal interviews/research to make the discussion very relevant and personal to all attendees. Everyone in attendance enjoyed the discussion and certainly heard some dramatic and eye-opening history that is food for thought for all of us. ,
The Friends thanks go to Ms. White for her informal but informative talk and for sharing her time with the Friends. It was our pleasure to listen! THANK YOU CLAYTEE!
MEMBERS MEETINGS – THANK YOU!
Thank you to the Friends members and guests who have attended the firstTHREE regular business meetings and speakers presentations of 2021. We've had a nice turnout for these Zoom sessions. We've covered various topics in the first two presentations – from the scat of urban wildlife (Lauren MacLeod of the Nevada Wildlife Dept) to the contributions of black settlers and citizens of Las Vegas from 1905 to 1970 (Claytee White from UNLV), to the involvement of art in public life in Las Vegas. Presentations have been interesting and useful to those who attended. Our next presentation, on April 15, will cover Public Art in Las Vegas.
While attendance at these sessions has been good, and we appreciate every person who took the time to attend, the presentations and the speakers are worth more attendees. Only about 10% of the active membership attends these sessions (20-25 people). It would really be nice to see more people in attendance. We endeavor to bring in interesting speakers and topics, and to keep the meetings to one hour – from 6-7 pm on the third Thursday of the month.
PRESIDENT'S UPDATE – June 15
Hello to members and friends of the Friends of Nevada State Museum Las Vegas!   This Thursday, June 17, will be our first in-person meeting at the Museum in 16 months – quite hard to believe it's been that long!  It will be good to see people's faces on something other than Zoom.  We hope turnout will be good because we are also moving the starting time to 3 PM (an afternoon session).  The afternoon session is primarily to adjust to reduced museum resources, but the idea seemed very popular with many members.
Our first meeting will feature noted local author and photographer, Jeanne Howerton.  Jeanne, will discuss her new book (SKIDOO), about a mail order bride in the mining area of central Nevada,.  The discussion should prove to be quite interesting.  Also, at the meeting, the museum will display a number of the items purchased by the Friends for the museum during the past 16 months.    This is a chance to actually see the items purchased that we have been describing in newsletters and emails.  
Other items of note:
Our OAG grant from Clark County ends in June. We have spent  the $10,000 awarded with the grant. The last monies were spent to purchase a subscription system to help Stacy Irwin (education curator) schedule trunk and student visits next school year.
The final items from the member authorized expenditures in February have been obtained.  These include new floor mats at the entry to the museum, and the digitization of 8 more films for preservation.  This project is now closed.
Our small fundraising activities have been mildly successful,  In the last few months, we have received $210 from dine out activities, at Cafe Zupas (including a $70 donation from Jeff Alpert); approximately $236 from our clothing drive; $89.18 from Amazon Smile as a result of members using this Amazon fundraiser when purchasing items on Amazon; and $400 from dues payments.  Thank you to everyone for your support in these activities!
Our summer fundraising campaign will be "Money for Mannequins".  The campaign will kick off in July and will be featured in the July newsletter and specific emails/letters.  The campaign will continue through August.
As you are aware, the museum has a new director, Ms. Hollis Gillespie.  Hollis brings a lot of museum related experience to the job and definitely has ideas to help move the museum into the future.  She is a strong supporter of the Friends.   Currently, Hollis is focused on reopening for more hours with the reduced staff; beginning the hiring process to fill approved positions; developing relations with the Springs Preserve; and organizing the staff for the future.  We will continue to work with Hollis as requested, but for the next couple of months we will be focused on the fundraising campaign
Jim Parish, President